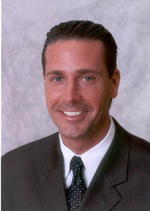 Realtor | Premier Associate Coldwell Banker Residential Brokerage - Waltham
Coldwell Banker Residential Brokerage - Waltham
867 Main Street
Waltham, MA 02451
Email Phone: 617-909-7888 Fax: 781-446-8509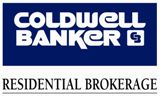 About Dave
---
Dave DiGregorio will Provide you will
personal, professional Real Estate Services.
Why Dave?
1) Born and raised in Waltham, who better to sell the City of Waltham than Dave.
2) Proud to tell clients my children attend Waltham schools.
3) NOBODY works harder for their clients than Dave.
4) I treat every real estate transaction as if it were my own.
5) 20 Years of experience will make your home sale seamless from start to finish.
6) My negotiating skills are top notch. I will certainly get you a higher price.
7) Full Service Realtor! From coordinating house cleanouts to hanging smoke detectors, I do it all.
Dave's Recent Real Estate Achievements
Wall Street Journal
ranked Dave among the Nation's Top 250 Real Estate Professionals
Boston Magazine
featured Dave as one of the state's most successful agents
Waltham's most recommended Agent
Consistently ranked among Top 5 agents In Coldwell Banker (New England)
Coldwell Bankers #1 Listing Agent 2015
Dave's Testimonials
Recently Dave helped me sell my mom's home in Waltham. I live out of state, so it made this a daunting task for me. Dave took care of everything and I mean everything; smoke detectors, cleaning companies, utilities, attorneys and many other tasks that needed to get done. He did it all and was professional, calm and kept me informed about everything along the way. If you are considering selling, I would highly recommend Dave DiGregorio.
Arlene Guba
I would like to thank you for helping me accomplish something I wanted to do for a long time. You made what could have been a very stressful transition go very smoothly, and for this I am very grateful. I also appreciated your integrity throughout these past few months. You are a great asset to your profession.
Tina DeFazio, Waltham
I want to take this opportunity to thank you for all your help during the sale of Bacon Street. Throughout this slow market, you were on top of things and provided professional advice to adapt to the changing market environment. You were always there to help us out with your prompt, courteous and reliable service. It would be my pleasure for me to recommend you to my friends. With your expertise and high integrity, it is no wonder that you are the top real estate broker in Waltham.
Krishna Kulkarni, Waltham
Thanks so much for everything you have done to get our house sold! We know we could not have sold it without you. We appreciate everything you have done for us. Thanks again!
Jan & Bill Branco, Waltham
When it came time to sell our Waltham condo in a sluggish market, we knew we wanted Dave DiGregorio to be our agent. His SOLD signs were all over town, but he exceeded our expectations. In addition to being incredibly competent, hardworking, and a real advocate for his client, Dave is upbeat, quick to respond to messages, and an excellent listener. We were delighted with the work he did for us from the initial phase of staging our condo to the eventual purchase of our new home. We sold in less [...]
David & Sarah Wolinski, Waltham
Thanks to you for helping us navigate this mysterious market. Your professionalism and resourcefulness were very much appreciated.
Bill Cummings, Waltham
Hello Dave! Was thinking of you and how hard you work (seriously)! Again we wish to thank you for assisting us in our time of need. Selling was a happy/sad time for us. I hope you can make needed time for your family. Take care and thanks for taking us to our retirement dreams!!
Gordon & Rita
You are the ultimate professional! A gentleman, well-groomed, well spoken and totally informed. You made the transaction as pain free as it could possibly be. Thank you for all your hard work and bringing the "right people" to the table. I hope to do business with you again in the future.
Bill Sweet, Waltham
It was a pleasure dealing with you, and I will highly recommend you to all my friends and neighbors if they ever need a real estate agent in the future. Dave, Thanks for all your hard work and dedication. Now I can truly say you are the top real estate agent in Waltham!
Donna Kiliulis, Waltham
It was a pleasure working with you on 36 Prentice Street. We need more highly professional people like you in this business. Thank you.
Tatyana Sherian, Keller Williams Agent